It has always been a challenge for small businesses to obtain the funding they need to grow their business. In recent years, online lending and direct business lending have made the process of getting the funds a small business needs easier and faster.
One of the biggest reasons for this is technology. It has had a major impact on small business funding, especially when it comes to applying for alternative financing rather than trying to obtain traditional bank financing. The other is the Great Recession of 2008. Although the memory of it is growing smaller in the rearview mirror, its impact is still felt today and has played a big role in the growth of alternative finance.
Difficulty with Traditional Bank Loans
Running a small or medium sized business and encouraging its growth requires capital. The conventional loan approval process has always been a time consuming and complicated affair with mountains of paperwork. Not the best solution for a small business that needs to secure funding now.
Since the Great Recession, according to the Harvard Business School, the approval rates for conventional small business loans have decreased by 21%. This is due in part to increased regulations and stricter approval guidelines, but that is not the only reason.
The banks, like any other business, are looking for a larger ROI (Return on Investment). It just isn't profitable for them to make loans of one million dollars or less to a small business when their ROI would be much better on a multi-million dollar loan to a large corporation.  
Because of this, even though they employ more than half of the nation's workforce, small businesses struggle and are often underfunded.
Direct Business Lending
This left a void in the lending landscape for small businesses and an opportunity for alternative financing companies. Direct business lending along with a whole array of other alternative financing options became available and are becoming more and more popular with small businesses each year.
Direct business lending is when a loan or financing is made available directly to the business without the involvement of a third party. Direct lending gives the lender greater discretion in making loans. Many direct lenders and other alternative finance companies have taken to the internet to reach the small businesses that are looking for them.
Online Lending
It is said about all businesses these days and alternative financing is no different. Get online or be left behind. Technology has helped to increase the popularity and availability of alternative financing options.
There are hundreds of online lenders, which can be overwhelming for the small business owner looking to secure working capital or a small business loan. They just need to do their research and choose a reputable direct lender that will help them find the right financing option for their small business.
Business owners may also initially be thrown by how little paperwork is required with online lending and the extremely quick approval process it offers. This is where technology has had the greatest impact on small business funding.
Most lender's websites have simple forms that can be filled out and submitted to apply for alternative financing. One reason the application process is so easy is their short-term loans are unsecured and don't require extensive collateral.
The other reason is alternative lenders use sophisticated data-driven algorithms to evaluate a business's creditworthiness. Through technology, they combine credit scores, business cash flow, and debt with direct deposit data, cash flow reports, and even social media reviews when making a credit decision. This financial technology is referred to as Fintech.
In the past when applying for a conventional bank loan, you could wait weeks only to find out your loan application was denied. That is valuable time wasted. Technology makes the approval process fast, in many cases within 24hrs or less and because approval is not based solely on your credit history, alternative finance approval rates are higher.
And small business owners can use the internet and technology to their advantage, not only during the application process but also when doing research to make an informed decision when choosing an online lender. There is a wealth of information online including business and customer reviews to help you make the right choice.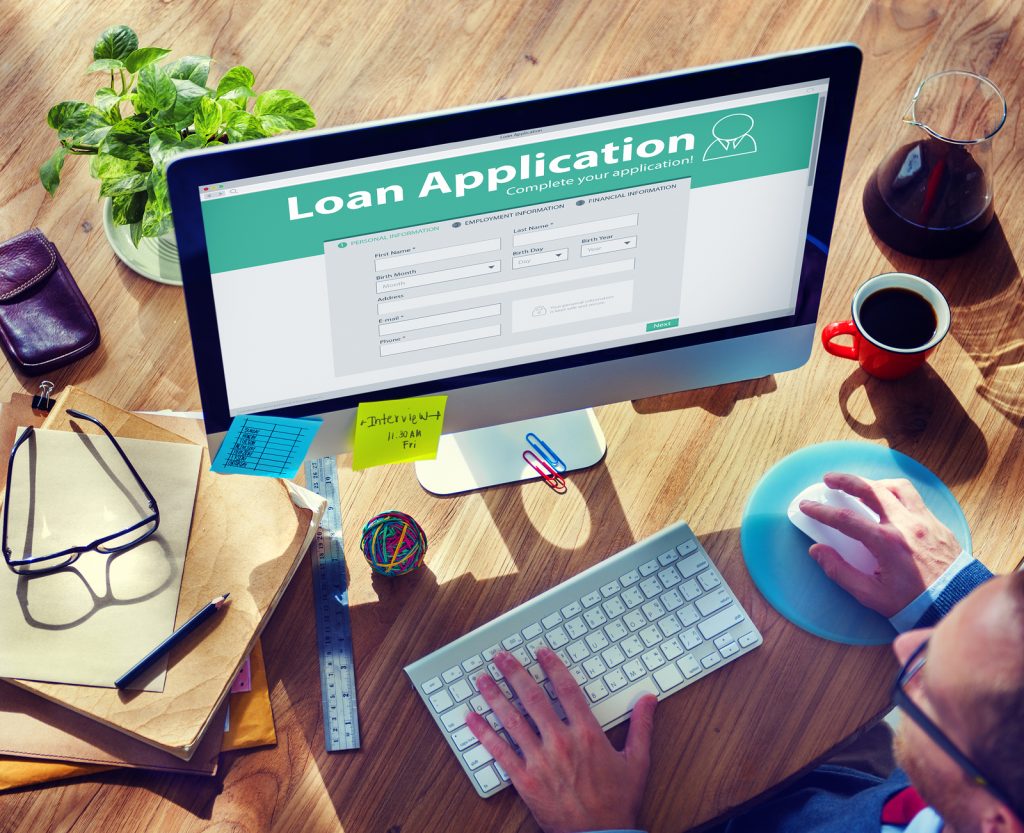 Put the Power of Online Lending to Work for Your Business
At CFG Merchant Solutions, we work with you to grow your business fast and offer different financing options to fit your individual needs. Our team brings to the table more than 60 years of institutional investment banking experience in the credit, commercial finance, and capital markets.
We are a privately owned and operated specialty finance and alternative funding platform. We focus on providing capital access to small and mid-sized businesses (Merchants) in the U.S. that have historically been underserved by traditional financial institutions and may have experienced challenges obtaining timely financing. Contact us or apply online today!