It doesn't matter if you are a small business or a large corporation, it's crucial that you constantly monitor your financial situation to ensure liquidity. Of course, it is impossible to be prepared for everything that could cause a liquidity risk. The coronavirus was unexpected and caught many businesses off guard. However, liquidity risks are not always the result of a major pandemic or economic crisis. If you aren't properly managing your business finances, a lack of liquidity could simply be the result of taking your eye off the ball. Having a clear understanding of your company's liabilities and assets is the first step to managing its liquidity.
Business Liquidity 
Liquidity refers to a company's ability to meet its current liabilities and to quickly convert current assets into cash. Liquidity risks are anything that creates uncertainty in a company's cash flow and ability to settle its current liabilities. Current liabilities include monthly bills, accounts payable, taxes, and any other short-liability requiring repayment in the next 12 months.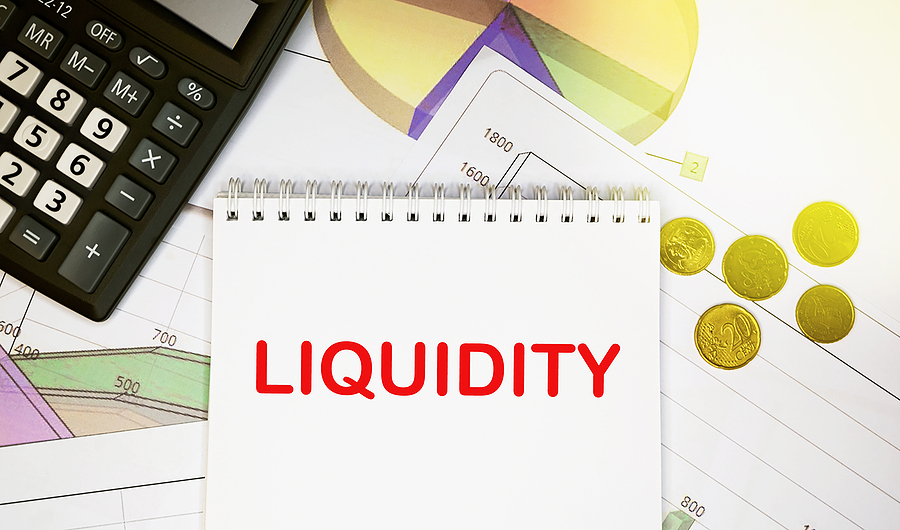 In addition to cash, current or liquid assets include short-term securities such as bonds, money market funds, treasury bills, common stock, and other short-term securities that can be sold in 3 months or less. A company's accounts receivable are considered liquid because they are typically collected within a short timespan. Inventory and unsold goods can be considered liquid, however, these assets are the most difficult to quickly convert to cash.
Cash Flow Management
Cash flow is the lifeblood of any business. It is imperative that as a business owner you have a clear picture of your current liquidity. Analyzing past and current cash flow trends can be valuable in making future cash flow projects. This will enable you to determine when there may be liquidity challenges so you can prepare for them. It will also allow you to choose the best time to invest in business growth. 
Without proper management of cash flow, the exposure to liquidity risks increases significantly. One way to maintain sufficient business cash flow and reduce liquidity risks is to improve the collection of accounts receivable. This can be done by conducting thorough credit checks, accelerating the invoicing process, or offering discounts for early payment.
Securing Financing
Maintaining your own business credit is just as important as checking the credit history of your customers. A history of late payments or failure to comply with the terms of a loan covenant can make it difficult to obtain financing when you really need it. By monitoring and analyzing your business cash flow, you are able to better predict any shortfalls ahead of time. This will allow you to plan by building a cash reserve or securing financing ahead of time. It is important to establish a relationship and timely payment history with lenders before financing is a dire need. The inability to secure financing when it is needed most will significantly increase liquidity risks.
Unexpected Disruptions 
Cash flow disruptions may not always be as drastic as the financial crisis of 2008 or the Covid pandemic. However, replacing expensive equipment that has failed unexpectedly can also disrupt your cash flow in a big way. The importance of maintaining sufficient cash reserves will quickly become evident. Should your reserves be previously depleted with little time to replenish them, the ability to secure financing is crucial.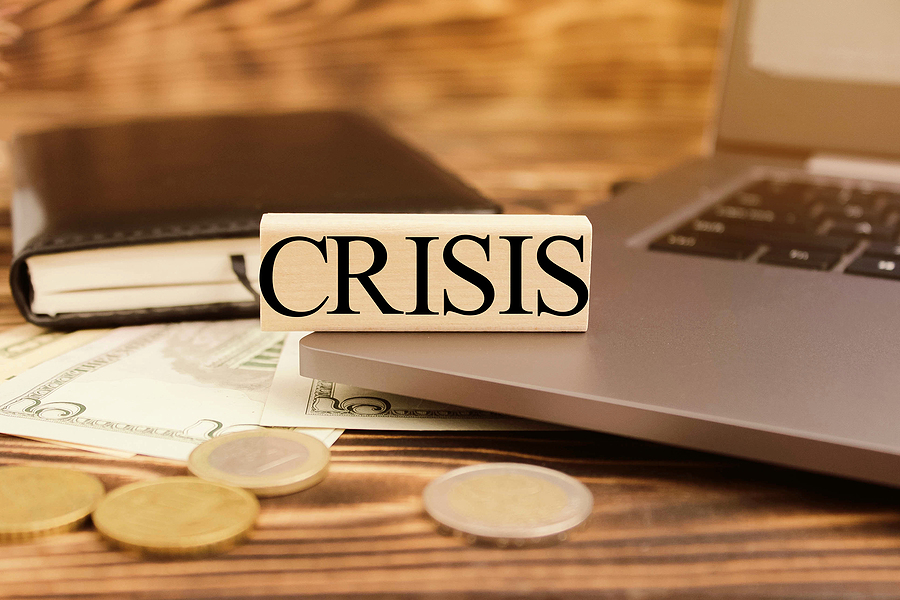 During economic downturns, traditional financing can be difficult to obtain. While federal assistance may be made available, it is typically depleted quickly, as we saw with the recent Payroll Protection Program. It is important to consider alternative financing options to mitigate liquidity risks.   
Avoid Liquidity Risks with Alternative Financing
When your business liquidity is at an all-time low, your business is a serious risk. CFG Merchant Solutions offers a variety of funding options to help mitigate liquidity risks and keep your business moving forward. 
We never stop funding. Whether it's a merchant cash advance, invoice factoring, equipment financing, or any of our other funding options, we will guide you in choosing the perfect solution for your individual business needs. Our team brings to the table more than 60 years of institutional investment banking experience in the credit, commercial finance, and capital markets. Contact us or apply online today.